What a fun assignment week!
We were tasked with reaching 12 stars worth of assignments. Mine are 4, 4 and 5 stars and I really enjoyed producing them.
The first video I made from the Assignment Bank, Psycho Cheese, came about from a brainstorming session with my youngest daughter, Cordelia. We needed help from my other daughter, Danielle,
 and together the three of us played a joke on Hitchcock.
We shot the video in 4 or 5 takes. I imported it to my laptop and used VideoPad to lay it out and add a title and credits.
The second Assignment Bank video idea, How Tea's Made, came from Danielle, who helped me by acting as well. She drinks a lot of tea. Like, seriously, we have enough tea to clog the Boston harbor. Anyway, I love the show How It's Made, so this was also a no-brainer. Dan and I ventured into the kitchen, where she took my directions and, I might add, made a great cup of tea. I also used VideoPad to edit, this time with many more clips and adding theme music from How It's Made.
But the most fun was the Assignment Bank old-time instructional film. We all participated in producing Your Teenagers and You. The girls enjoyed the brainstorming session because they got to point out all my flaws and failures as a dad to help decide what to shoot.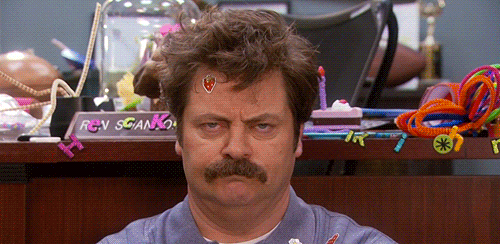 We shot in black and white, importing 26 takes to filter down to the 1:11 video. Elvis lent us the music, and the 'old flim' effect added the finishing touch in making it look like something I watched in school so long ago.
I went in to do some peer comments, but as of 7 p.m. Sunday night, found little to no videos produced since Wednesday. Makes me wonder if I'm doing something wrong…