Took a day of rest Thursday. That was needed.
It didn't help Friday, though, when I jumped back in head-first.
Began with the alternate history book cover design. I immediately thought text book, and started in. In keeping with the idea that we'd all speak Spanish, I kept the book title in that language. Probably put way too much time into it, but think I did a good job demonstrating some concepts from the reading and watching.
Then I took up the alternate history assignment from the bank. Had a hard time coming up with a concept, but when my wife said there'd be Taco Bells everywhere I knew what I'd do. When I found the image with flags all over it, that sealed the deal.
Going through some of the potentials in the Assignment Bank, I chose the Triple Rocktroll Lyrics (2 stars) and Messing with the McGuffin (2 stars), both of which were fun to do. I used Photoshop to create these in layers, applying the Canva tutorial lessons where possible.
Started checking out some of the other students' blogs and was relieved to see I'm not the only one struggling with a few things when they commented about the rough start. But I have to say that as an antisocial introvert, commenting on others' posts may be the hardest part of the course. I made some comments, but don't know how to go back to find them after they've been moderated to link them here.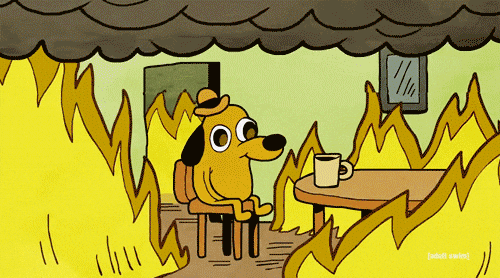 Somewhere in this time, I knocked out a daily create here and also here under the idea that I 'Gotta Catch 'em All.'