There are always speed bumps on the paths of starting
 something new. And as an old dog learning new tricks, I found this week particularly bumpy. Hopefully, as we get rolling things will even out a little and I'll get my sea legs.
I started the week by printing and reviewing the syllabus. I also reviewed the first and second assignments, picking the Introductions as the first sub-assignment to check off the list.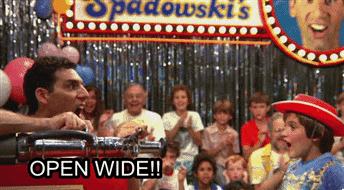 I took a drink from the fire hose on the weekly summary, losing points for writing it in stream of consciousness style (I also had some profanity in there, which, in hindsight was a poor decision but did reflect my mood, now edited out) but hitting all the wickets when it came to linking, tagging and writing a dynamic, fun post.
For the Week 2 assignments, I chose the 'complete 6 stars' 
portion to knock out first and had some fun creating my "Interview With the Mustache" movie poster and putting myself into the Oswald-being-shot image.
One of the speed bumps was improperly tagging or posting 
the Daily Create I made Tuesday (speak king in tongues – speaking in tongues), which didn't show up in the Slack feed to my chagrin. I made sure to correct this for the second Daily Create (the REMUMBLE app) Friday.
After much time reviewing the videos and instructions, I tried my hand at the Photoblitz. I recruited the help of my lovely
 assistant and we traipsed outside to shoot the cat (I wish). Only mildly uncooperative (which is unusual for her), the cat finally acquiesced to my paparazzi attempts to document a simple brushing. Done with the shoot, I posted the ordeal on Instagram, then writing a blog post, pointing out techniques I used (or tried to) from the reading.
Finally (for about the third or fourth time), I went back through the Week 2 instructions to see if there was anything I missed.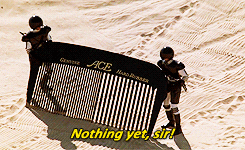 Have to admit I'm confused about the Daily Creates. The assignment says to make 2 but on the Slack page the professor said to do one by Wednesday and then three more by Sunday. I'll err on the side of caution and do more.