Via the Assignment Bank, this video shows how to make a cup of tea in today's kitchen (4 stars).
How'd we do it?
After some planning, my personal barista and I went into the kitchen and began filming. Uploading and downloading 8 clips took considerably longer than the previous video. While that dragged on, I found the theme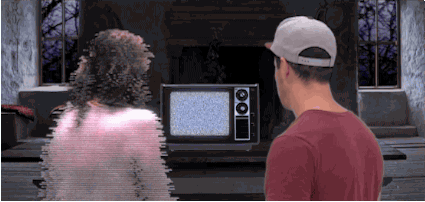 music to How It's Made, with which I'm very familiar because the dang show sucks me in every time.
Loading these into VideoPad, I started with the background music. I set in and out points on each video clip I wanted to use and lay them into the timeline, unlinking the audio from each clip and deleting it.
Once I had things roughly where I wanted, I watched the assembled video, pausing to write the narration. I recorded it with a handheld audio recorder and imported it to Video
Pad. I laid each portion of narration on a second audio track in its appropriate place.
Once that was complete, I did some fine-tune video and audio trimming. As it turns out, if you want to do good audio work you have to buy the $100 VideoPad upgrade.
But I did find a way to lower the background music so it didn't drown out the narration. Finally, I put in rough dissolve video transitions where they
were needed to show time lapse and exported the video.